| | |
| --- | --- |
| The Wake Up And Dream ChallengeNewsletter | Issue #7 August 30, 2012 |

 

Upcoming Dreams On Wheels Events:

Dr. Lavi will be presenting a talk & book signing with Sherry Friedlander, founder, A Child Is Missing, in Ft/ Lauderdale FL September 19 & 20 th, 2012

Dr. Lavi will be participating in the 11th Annual Lucero Memorial Run September 23rd 10:30 AM – 4 PM

Jamaica Plain MA

Summer Events:

Dr. Lavi gave a book signing for Boaz & Ruth, on Aug. 2 at Firehouse 15 in Richmond.

Dr. Lavi & Martha Rollins, founder of Boaz & Ruth were live guests on Coach Marla Radio Program, at 8 PM PM

From Aug. 3-5 Dr Lavi participated in the National Convention of Elimination of Prejudice (EoP). She addressed leaders from 40 American and Canadian colleges. They heard how waking up dreams can help fight bullying.

Dr. Lavi was a scholar in residence from August 5th – 7th at Menorah Park near Cleveland OH. Menorah Park helps seniors accomplish dreams with their D.R.E.A.M. Weavers program.  Dr. Lavi gave four workshops for residents, "Jumpstart Your Dreams at Any Age," & a free talk, "How to Wake Up and Dream," open to the public.il

E-Book Version Now Available On Amazon.com:

The Wake Up and Dream Challenge is now available in e-book version for just $9.95. Click on the cover above to read a preview or purchase the book & support all 21 charities featured in the book. If you wish to donate 1/2 of the profits from your purchase to a specific organization, simply use their name in the search for The Wake Up and Dream Challenge on Amazon.com.

Inspirational Story from Dr. Lavi's Blog:

Bullying Follow Up: Are We Riding on a Runaway Bus?

Karen Klein Bus Monitor  Bullying Victim AP File

Thought for the day: Sometimes good things happen in reaction to negative experiences. Near the end of the school year, I posted a blog: Bullying Part V: Are We Riding on a Runaway Bus? Bullying Is the Symptom, Society is the Patient. It reported about the bullying of a 68 year old bus monitor, Karen Klein, from Greece NY. She was bullied by 4 students who videotaped the incident. The video went viral & a campaign was started online to send Karen on a vacation. The donations exploded and close to $700,000 was raised. This week Karen used part of the money to start an anti-bullying foundation.

It is good to see that the outpouring of support for Karen has led to an organization that will help bring the problem to the forefront of people's attention.  The Karen Klein Anti-Bullying Foundation will serve four purposes: 1) to provide funds for anti-bullying counseling internationally,  2) to create anti-bullying courses for schools, 3) to fund existing organizations that increase awareness to the anti-bullying movement, & 4) to support media outlets to get their message out. One project the foundation will help is the No Bully 2012 Music Tour which is sponsoring a concert in Niagara Falls, N.Y.

I hope that they will investigate programs that work with children, parents, teachers, schools & the entire community. I'd love to hear your ideas for creative programs to help fight bullying.

Purchase a Book & Donate to a Dream Nonprofit

---

Click To Preorder a print version $26 & Write the name of the charity in comments at checkout

Donate to A Child Is Missing:Purchase ebook $9.95

Donate to Blind Judo: Purchase ebook $9.95

Donate to Rock & Wrap It Up: Purchase ebook $9.95

Donate to Simon's Fund: Purchase ebook $9.95

Donate to Voices Against Brain Cancer: Purchase ebook $9.95
Testimonials:
"Life is tough. It presents challenges all of the time. My first scary challenge that knocked me down was when I got Multiple Sclerosis in 1993. After addressing the physiological portion, many fears and irrational behavior developed. Because of Dr. Lavi, and my time as her patient, I was able to get back on track and enjoy my life despite knowing I would have MS the rest of my life and would need to work hard to manage and control it.
What Dr. Lavi didn't know until now, is that she helped me again, when I faced stage-3 cancer years later. Her guidance and effective dream-planning ideas stayed with me all these years and helped me again through an even more frightening time of horrific cancer treatments. I would l not be who I am today without her help and guidance." L.D. (former patient)
"I still pinch myself to make sure I'm not dreaming." Jody (not her real name)
Barbara is an authentic passionate soul. Someone easy to love and to learn from. When she is talking I always feel like taking notes. Naomi B
"…you freed me & I feel better than I have in years! So if you went into your profession because you truly wanted to make a difference, in the world & in the lives of people–consider your profession well chosen & consider your job well done. You've change my life…& I thank you for it!" JCP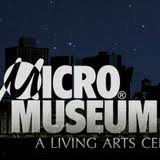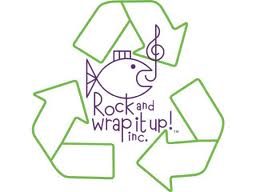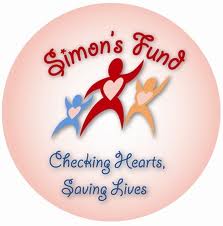 Tel: (203) 515-8111 Email:
w
ant2dance@aol.com