| | |
| --- | --- |
| The Wake Up And Dream ChallengeNewsletter | Issue #5 April 25, 2012 |

Newsletter 5 April 25, 2012

 Upcoming Events:

Dr. Lavi on Coach Marla Radio Program

On May 17th, 1 PM Central time

Scholar In Residence Menorah Park OH

August 5th – 7th Dr Lavi will the a scholar in residence at Menorah Park Senior Living Center in Ohio. More details coming soon.

Dr. Lavi's Tip of the Week:

Wake-Up Dreaming is not like the distant dreams and aspirations you had as a child.  Wake-Up Dreams encourage you to dream adult dreams (which could include some from childhood, if you still want to accomplish them), but allows you to "recalculate" them if they no longer fit your goals & to plan the path to reach them.

Inspirational Story:

  Over the Rainbow Deep in the Heart of Texas By Dr. Barbara Lavi (taken from her

blog

)

I grew up in the middle of a suburban neighborhood in Houston, Texas. I have pictures of myself as a small child on a pony dressed up as a cowgirl in a photo taken by a photographer who would go house to house with the pony. Probably every child who grew up in Houston has a photo like that one. You cannot, however, grow up in Texas & not become proud to be a Texan. The history of 6 flags over Texas is rich & inspiring. I was not, however, a typical Texan. Growing up Jewish in Texas was not easy. In elementary school at Woodrow Wilson Elementary School, my family was the only Jewish family. When I was in 6th grade my best friend, Cory Stiles, told me I had ruined Christmas for her in 1st grade when I told her that Santa Clauses in department stores were not really Santa Claus. I was a good student, won the school's spelling bee contest, got lead parts in musicals, but also remember discriminatory remarks. During the year, I was different from all my classmates, I didn't go to CCD or celebrate Christmas or Easter.

In the summers, I was lucky to have a place where my "Over the Rainbow" experiences happened. At the time my home away from home was at Camp Young Judaea in Kerrville, TX (or CYJ). At CYJ, I was able to learn to believe in myself, my heritage, & my ability to make a difference in the world. Every child should have a CYJ in their lives. I remember the excitement I felt every year from when I was 8 years old till I was 17 & came as a counselor to camp. When the bus arrived, I would run from building to building. It was as if I was making sure it was all still there waiting for the magic to occur inside the bunks, dining room, swimming pool & assembly hall. After running around, unpacking & settling in with a new bunk with old & new friends, I also remember sharing personal stories with bunk mates. It did not take long before there were tears, laughter & bonding. It was all right to share your worries from home & then just be yourself. I excelled at everything I did at camp & tried new things. I was a leader in ways I never allowed myself back home. Somehow, the counselors & friends brought out the best in all the kids at camp. I was not the only one who felt this way at camp, we all did. There was one song that has stuck with me throughout my life called "You and I Will Change the World." We learned to respect differences, to fight for justice & to be proud that our Jewish heritage includes the responsibility to take social action.CYJ is now located deep in the heart of Texas, in Wimberley TX, & is celebrating its 60th Anniversary. Alumni are doctors, lawyers, musicians, film makers, psychologists, educators & are strong supporters of the camp that helped them believe in themselves & their dreams. When one of my friends (who I met at camp when we were 8 years old) & fellow psychologist, Amelia Samet Kornfeld, zl., lost her battle with brain cancer a little over a year ago, I asked her husband what charity he would like me to feature in & support with my book in her memory. When he suggested CYJ, I was thrilled to include my "Over the Rainbow" place that did so much to strengthen my dream potential. (To purchase the book & donate 1/2 of the proceeds to CYJ

click here

.)

Questions for YOU:
Did you have an "Over the Rainbow" place like CYJ as a child? Was it a camp, a drama club, or a chorus, like the one at PS 22? Did you have a teacher, coach or mentor who believed in you & helped you learn to believe in your dreams? Do you have one now?

Nonprofit in the Spotlight:

 Denver Active 20-30 Children's Foundation3445 Zuni Street Denver, Colorado 80211Phone: (303) 832-8390

Fax: (303) 648-5821

Mission:  To raise money for disadvantaged children through annual fund-raising events and projects. Since it's inception in 1987, Denver Active 20-30 has raised over $6 million. The foundation is dedicated to contributing to the betterment and welfare of children in the local community.
The Story: How Denver 20-30 Helped A Recovering Entrepreneur Reach His Dreams

Sometimes volunteering can help people find their passion leading them to their own dreams. As a successful, and very fortunate, entrepreneur, Billy Young had no intention of leaving his high paying corporate job. In 2000, he was looking to give back to the community by volunteering. He mentioned it to some of his colleagues.

One of his vendors at the time told him about a great local foundation, Denver Active 20-30, a non-profit service organization for business leaders between the ages of 20 and 39. Chartered under Active 20-30 International, the foundation members represent a diversity of professional backgrounds. Billy jumped at the chance to learn more. He felt it was the perfect place to start volunteering and giving back to his community.

His dream and life vision had always been to be a speaker, author, and trainer. Through the years he had talked about this dream to his wife, friends, and family members, but had never taken the steps to make it happen. At this point, hesitant to jump into the author/speaker world, he decided to join a start-up firm. It was a good, safe alternative to leaving the corporate world and a predictable pay check.. He became the interim CEO to help raise angel funds for a start-up company. Billy planned to be involved for six to nine months. After almost eighteen months Billy saw no end in sight. He decided he could no longer hide from or bury his dreams. He needed to write, create speeches and get in front of audiences. Billy needed to make an even bigger difference in the world of non-profit organizations.
He began writing two books that were part of his "How Good Become Great Series." These books aimed at helping volunteer board members and nonprofit officers raise funds to reach their nonprofit visions. The majority of the book's content was based on Billy's work with the Denver Active 20-30 Children's Foundation . His writing reflected the incredible impact the experience had on Billy's life.
In his books, Billy presented how he helped The Denver Active 20-30 Children's Foundatinon grow. The foundation now helps over fifty organizations each year through grants and key resources, contributing in many ways to the improvement of thousands of children's lives in Colorado. In fact, the process Billy helped implement lead to a 400% increase in funds raised. While Billy worked at Denver Active 20-30 they were able to increase theiu donations to children's charities from $350,000 to over $1 million per year. Billy finished his books in early 2010, and began offering speeches and training sessions free of charge. As he marketed and sold himself, new opportunities started to come his way.  In fact, during 2011, he has already completed over twenty trainings and garnered four consulting clients. Billy  is making a living as a professional speaker/trainer. His expectations are high, so he has a long way to go, but he is excited to get up each day. Thanks to his work as a volunteer with Denver Active 20-30 he now makes a difference while at the same time fulfilling his own dream.
To learn more about this fundraising organization, visit their website at http://da2030.com/

The 21 Nonprofits

---

A Child Is Missing (ACIM) is devoted to assisting law enforcement in the search & early 'safe' recovery efforts of missing children, as well as missing elderly, disabled persons, & college students. Buy Nowpurchase the book that donates to ACIM.

The Blind Judo Foundation promotes the sport of Judo to the blind & visually impaired community while educating the population about the physical, psychological, emotional, & productive benefits of Judo for the visually impaired community. Buy Nowpurchase the book that donates to The Blind Judo Foundation.

Boaz & Ruth rebuilds lives of formerly incarerated people through relationships, transitional jobs, & economic revitalization. Buy Now purchase the book that donates to Boaz & Ruth.

Camp Young Judaea TX teaches children to grow into leaders who are proud of who they are. Buy Nowpurchase the book & donate to CYJ TX.

Compass to Care is dedicated to scheduling & paying for customized travel arrangements for families seeking the best cancer care for their children. Buy Now purchase the book & donate to Compass to Care..

D.R.E.A.M. Inc.  empowers today's urban youth to make informed financial, social, & professional decisions. Buy Now purchase the book that donates to D.R.E.A.M. Inc.

Denver Active 20-30 Children's Foundation raises money for disadvantaged children through annual fund-raising events & projects. Buy Now purchase the book & donate to this nonprofit.

The Dr. Cynthia Lucero Center trains therapists to work with the growing Latino population in the United States. Buy Now purchase the book that donates to the Lucero Center.

The Elimination of Prejudice creates long-lasting community change by addressing the underlying differences between people. Buy Now to purchase the book that donates to Elimination of Prejudice.

Enchanted Makeovers turns shelters into places where homeless women & children can be inspired.Buy Now purchase the book that donates to Enchanted Makeovers.

Green Demolitions recycles homes to help everyone save money & protect the environment. They use the proceeds to restore the lives of addicts. Buy Nowpurchase the book & donate to Green Demolitions.

HerShe Group Foundation, Inc. empowers girls in the foster care system residing in Los Angeles to successfully transition into womanhood. Buy Nowpurchase the book that donates to HerShe.

Higher Ground (HG)  improves long-term care for wounded veterans by demonstrating the efficacy of sports, family, & coping therapies as means of rehabilitation. Buy Now purchase the book & donate to HG.

Menorah Park Center for Senior Living ensures their residents are happy, loved,& appreciated knowing that their dreams matter. Buy Now to purchase the book that donates to this nonprofit.

Micro Museum A Living Arts Center is an arts incubator for mixed media creativity & community leadership. Buy Now purchase the book that donates to Micro Museum.

Music From A Bottle is a global recycling program that utilizes the redemption values of bottles & cans to encourage artistic development of youth worldwide.Buy Now purchase the book & donate to Music From A Bottle.

New York Says Thank You Foundation transforms the 9/11 Anniversary into a positive, hands-on platform for national volunteer service. Buy Now purchase the book & donate to NY Says Thank You.

Osprey Village, Inc. provides a caring community environment where eligible individuals – both disabled & non-disabled – can function at their highest level of independence. Buy Now purchase the book that donates to Osprey Village, Inc..

Rock and Wrap It Up, Inc. recovers food and other assets to agencies fighting poverty, increasing their operating budgets. Buy Now to purchase the book that donates to this nonprofit.

Simon's Fund raises awareness about heart conditions that lead to sudden cardiac arrest & death.Buy Now to purchase the book that Saves lives one heart at a time.

Voices Against Brain Cancer (VABC)  supports the advancement of scientific research about brain cancer & provides support for cancer patients & their families.Buy Now purchase the book & donate to
Testimonials:
"Life is tough. It presents challenges all of the time. My first scary challenge that knocked me down was when I got Multiple Sclerosis in 1993. After addressing the physiological portion, many fears and irrational behavior developed. Because of Dr. Lavi, and my time as her patient, I was able to get back on track and enjoy my life despite knowing I would have MS the rest of my life and would need to work hard to manage and control it.
What Dr. Lavi didn't know until now, is that she helped me again, when I faced stage-3 cancer years later. Her guidance and effective dream-planning ideas stayed with me all these years and helped me again through an even more frightening time of horrific cancer treatments. I would l not be who I am today without her help and guidance." L.D. (former patient)
"I still pinch myself to make sure I'm not dreaming." Jody (not her real name)
Barbara is an authentic passionate soul. Someone easy to love and to learn from. When she is talking I always feel like taking notes. Naomi B
"…you freed me & I feel better than I have in years! So if you went into your profession because you truly wanted to make a difference, in the world & in the lives of people–consider your profession well chosen & consider your job well done. You've change my life…& I thank you for it!" JCP
F i r s t A n n ual Fai r f i e l d C o u n t y "Wings Of Change" Spring Event
Thursday, March 29, 2012 Hosted by Saks Fifth Avenue
Dr. Lavi will be participating in "Fairfield County First Ladies" Education Day At Saks Fifth Avenue as part of this gala event & doing a book signing at Barnes & Noble in conjunction with this event.
Amazing List of Red Carpet VIPs, Keynotes & Celebrities Event by Marcia Seldan Celebrity Events & TV Personality Lifestyle Design Expert Kristy Kay
To B e n e f i t Th e Yerwood Center in Stamfo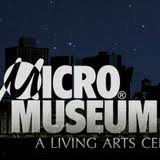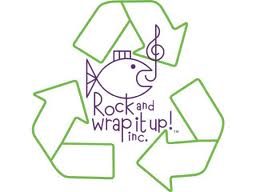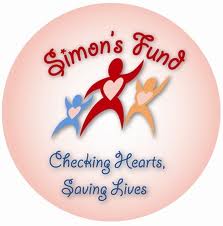 Tel: (203) 515-8111 Email:
w
ant2dance@aol.com