| | |
| --- | --- |
| The Wake Up And Dream ChallengeNewsletter | Issue #4 April 6, 2012 |

Newsletter 4 April 6, 2012

Have a Happy Holiday Weekend!

Upcoming Events:

CYJ TX

April 20 – 22nd Dr. Lavi will be traveling to Texas to support CYJ TX one of the nonprofits featured in the book at their 60th reunion. Scholar In Residence Menorah Park OH In August, Dr Lavi will the a scholar in residence at Menorah Park Senior Living Center in Ohio. More details coming soon.

Dr. Lavi's Tip of the Week:

Support your dreams by adopting your own "inner dream parent." Surround yourself with people who cheer you on when you're struggling. Build a network of mentors, support groups, ministers, teachers, therapists, friends, etc. They should support your strengths, but also be able to give good constructive criticism — that encourages to keep moving towards your dreams!

Inspirational Story:  Thankfully, Stephen King's Wife Was A "Dream Parent" for Him

 

Stephen King may not have become the famous novelist we know today, if it weren't for his wife. Like every writer, King struggled to get published the 1st time. In the very beginning, he could not even muster the courage to send his manuscripts to publishers. While working on his first novel, he became discouraged after a few pages. He threw the papers into the trash, deciding to give up.

Luckily for King & the rest of the literary world, his wife Tabitha retrieved the crumbled up pages from the trash. After smoothing out the creases & reading the manuscript, Tabitha found King & told him he had to finish the novel. She told him that she would help him with the difficult parts. Thanks to his wife's encouragement & support, King finished Carrie, the 1st of his many best selling novels.

Questions for YOU: Who's supporting your dreams? Who took things you may have thrown away & told you to keep working on it? Are you encouraging others in their dreams?

Are there people in your life bringing you down?

Nonprofit in the Spotlight:

Camp Young Judaea Texas

The Amelia Samet Kornfeld Memorial Winter Address                                  Summer Address

9647 Hillcroft                            121 Camp Young Judaea Drive

Houston, Texas 77096                  Wimberley, Texas 78676

          Tel: 713.723.8354            Tel: 512.847.9564 800-CAMP-CYJ            Fax: 512.847.5086                    Fax: 713.728.5061

    Camp Director: Frank Silberlicht f

rank@cyjtexas.org<frank@cyjtexas.org

"You and I Can Change the World" are words that children sing at Camp Young Judaea (CYJ). From the age of 8 years, two friends met at camp year after year. they went to the same High School & went on a Leadership Training program for young adults from around the world for a year after high school. one friend became a teacher 7 then a psychologist. The other also became a psychologist. Although they lived thousands of miles apart when they got together it was as if no time had passed. Sadly, one of those friends, Amelia Samet Kornfeld, lost a battle with Brain Cancer a year ago. Her friend, Dr. Barbara Lavi, chose to honor the Amelia Samet Kornfeld Memorial at

Camp Young Judaea-Texas

as one of the dream nonprofits included in The Wake Up And Dream Challenge. CYJ Texas acts as a "Dream Parent" to all the campers helping them to grow into leaders who reach for & attain their dreams. They strive to make children proud of who they are & of what they have to give to the world. Kids at camp are given a safe environment to try new things & do things they may not have attempted at home or in school. Social activism & social responsibility are part & parcel of the lessons children learn at camp. To honor Amelia's memory, a jogging trail with outdoor exercise stations will not only keep Amelia's dreams of physical fitness alive. It will also support the values of caring for others in body, mind & spirit which Amelia's life exemplified as a psychologist, educator, social activist & philanthropist. Amelia was a true Dream Parent role model coming up with creative ways to teach & encourage children & clients. Her memory is a blessing to all who knew her & will live on at CYJ.

60 years ago, the national youth movement of Young Judaea established a regional summer camp in Texas, better known today as CYJ – Texas. The camp started operating in Center Point near Kerrville. Back then they did not own the facility, but rented it from Camp Christian. In the first years, camp consisted of only one session. There were about 200 campers. Many of them are the parents – & grandparents – of their present campers! The current location in Wimberley, Texas, purchased in 1970. Since then, they have built & enhanced their current facility, which they own & operate. This camp has 11 beautiful cabins & many state-of-the art facilities including a beautiful pool with two water slides. They currently can accommodate over 600 campers per summer! Dr. Lavi is looking forward to attending the 60 year reunion & sharing the book with old friends & new generations of campers who are still learning that they too can "change the world!"

The 21 Nonprofits

---

A Child Is Missing (ACIM) is devoted to assisting law enforcement in the search & early 'safe' recovery efforts of missing children, as well as missing elderly, disabled persons, & college students. Buy Nowpurchase the book that donates to ACIM.

The Blind Judo Foundation promotes the sport of Judo to the blind & visually impaired community while educating the population about the physical, psychological, emotional, & productive benefits of Judo for the visually impaired community. Buy Nowpurchase the book that donates to The Blind Judo Foundation.

Boaz & Ruth rebuilds lives of formerly incarerated people through relationships, transitional jobs, & economic revitalization. Buy Now purchase the book that donates to Boaz & Ruth.

Camp Young Judaea TX teaches children to grow into leaders who are proud of who they are. Buy Nowpurchase the book & donate to CYJ TX.

Compass to Care is dedicated to scheduling & paying for customized travel arrangements for families seeking the best cancer care for their children. Buy Now purchase the book & donate to Compass to Care..

D.R.E.A.M. Inc.  empowers today's urban youth to make informed financial, social, & professional decisions. Buy Now purchase the book that donates to D.R.E.A.M. Inc.

Denver Active 20-30 Children's Foundation raises money for disadvantaged children through annual fund-raising events & projects. Buy Now purchase the book & donate to this nonprofit.

The Dr. Cynthia Lucero Center trains therapists to work with the growing Latino population in the United States. Buy Now purchase the book that donates to the Lucero Center.

The Elimination of Prejudice creates long-lasting community change by addressing the underlying differences between people. Buy Now to purchase the book that donates to Elimination of Prejudice.

Enchanted Makeovers turns shelters into places where homeless women & children can be inspired.Buy Now purchase the book that donates to Enchanted Makeovers.

Green Demolitions recycles homes to help everyone save money & protect the environment. They use the proceeds to restore the lives of addicts. Buy Nowpurchase the book & donate to Green Demolitions.

HerShe Group Foundation, Inc. empowers girls in the foster care system residing in Los Angeles to successfully transition into womanhood. Buy Nowpurchase the book that donates to HerShe.

Higher Ground (HG)  improves long-term care for wounded veterans by demonstrating the efficacy of sports, family, & coping therapies as means of rehabilitation. Buy Now purchase the book & donate to HG.

Menorah Park Center for Senior Living ensures their residents are happy, loved,& appreciated knowing that their dreams matter. Buy Now to purchase the book that donates to this nonprofit.

Micro Museum A Living Arts Center is an arts incubator for mixed media creativity & community leadership. Buy Now purchase the book that donates to Micro Museum.

Music From A Bottle is a global recycling program that utilizes the redemption values of bottles & cans to encourage artistic development of youth worldwide.Buy Now purchase the book & donate to Music From A Bottle.

New York Says Thank You Foundation transforms the 9/11 Anniversary into a positive, hands-on platform for national volunteer service. Buy Now purchase the book & donate to NY Says Thank You.

Osprey Village, Inc. provides a caring community environment where eligible individuals – both disabled & non-disabled – can function at their highest level of independence. Buy Now purchase the book that donates to Osprey Village, Inc..

Rock and Wrap It Up, Inc. recovers food and other assets to agencies fighting poverty, increasing their operating budgets. Buy Now to purchase the book that donates to this nonprofit.

Simon's Fund raises awareness about heart conditions that lead to sudden cardiac arrest & death.Buy Now to purchase the book that Saves lives one heart at a time.

Voices Against Brain Cancer (VABC)  supports the advancement of scientific research about brain cancer & provides support for cancer patients & their families.Buy Now purchase the book & donate to
Testimonials:
"Life is tough. It presents challenges all of the time. My first scary challenge that knocked me down was when I got Multiple Sclerosis in 1993. After addressing the physiological portion, many fears and irrational behavior developed. Because of Dr. Lavi, and my time as her patient, I was able to get back on track and enjoy my life despite knowing I would have MS the rest of my life and would need to work hard to manage and control it.
What Dr. Lavi didn't know until now, is that she helped me again, when I faced stage-3 cancer years later. Her guidance and effective dream-planning ideas stayed with me all these years and helped me again through an even more frightening time of horrific cancer treatments. I would l not be who I am today without her help and guidance." L.D. (former patient)
"I still pinch myself to make sure I'm not dreaming." Jody (not her real name)
Barbara is an authentic passionate soul. Someone easy to love and to learn from. When she is talking I always feel like taking notes. Naomi B
"…you freed me & I feel better than I have in years! So if you went into your profession because you truly wanted to make a difference, in the world & in the lives of people–consider your profession well chosen & consider your job well done. You've change my life…& I thank you for it!" JCP
F i r s t A n n ual Fai r f i e l d C o u n t y "Wings Of Change" Spring Event
Thursday, March 29, 2012 Hosted by Saks Fifth Avenue
Dr. Lavi will be participating in "Fairfield County First Ladies" Education Day At Saks Fifth Avenue as part of this gala event & doing a book signing at Barnes & Noble in conjunction with this event.
Amazing List of Red Carpet VIPs, Keynotes & Celebrities Event by Marcia Seldan Celebrity Events & TV Personality Lifestyle Design Expert Kristy Kay
To B e n e f i t Th e Yerwood Center in Stamfo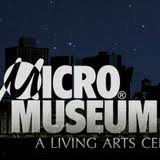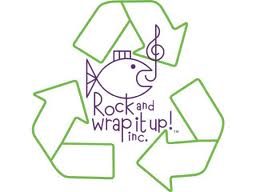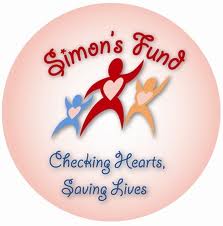 Tel: (203) 515-8111 Email:
w
ant2dance@aol.com